R.O.S.S. Project Freedom Partnership
Altoona Volunteer Fire Department to the list of Fire Departments pictured in the main first caption.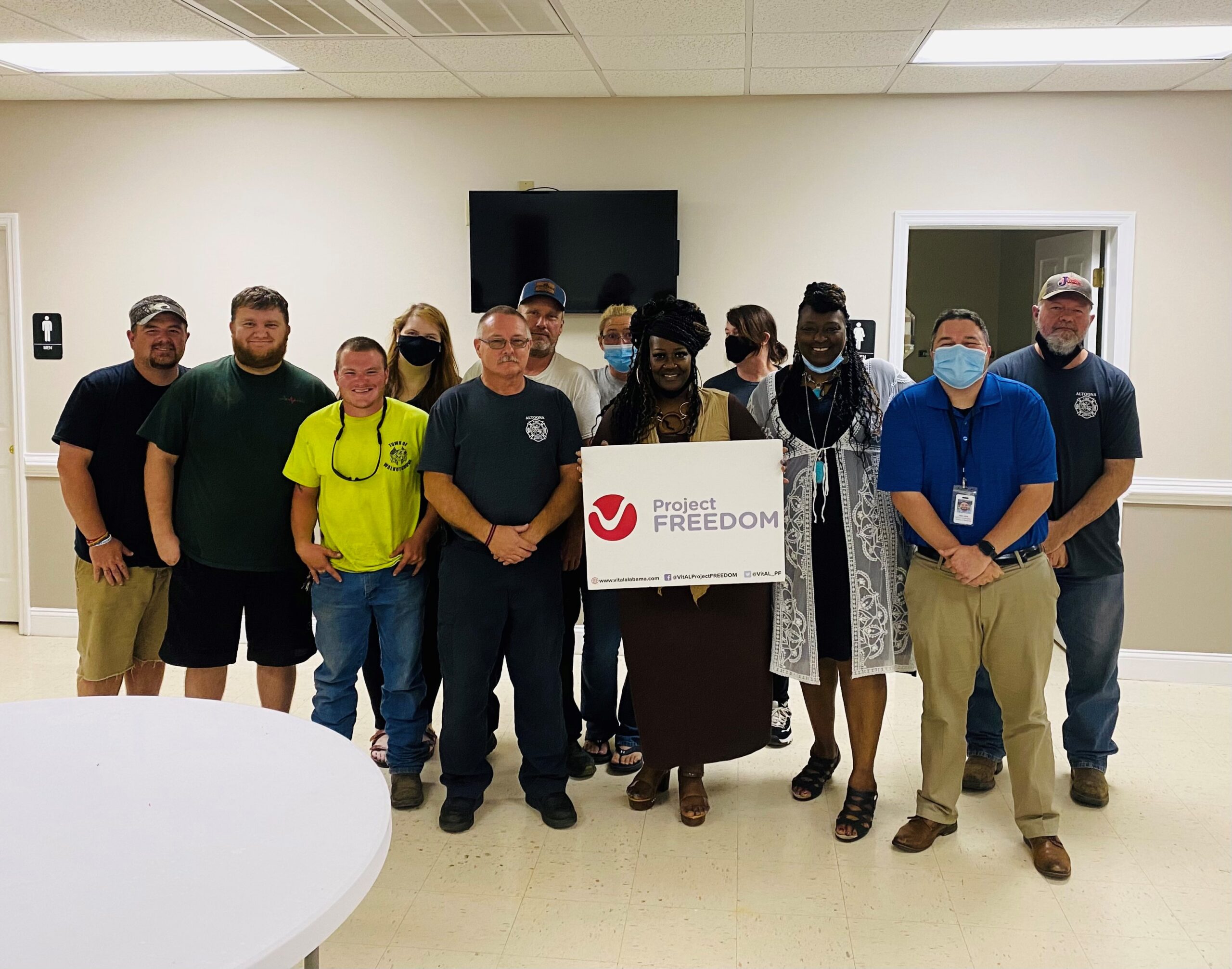 R.O.S.S. has partnered with Project FREEDOM. Project FREEDOM has been distributing Naloxone to Volunteer Fire Departments in 16 counties as well as training those departments on Opioid Awareness. Since January 2021 Mark Litvine has presented our free recovery supportive services, such as our 24/7 Helpline and Outreach Program, and has provided our life saving material to these Volunteer Fire Departments across Alabama so that no one falls through the cracks. The response that Mark has gotten from our amazing first responders has been one of gratitude, relief and understanding. Represented here is Shady Grove Volunteer Fire Department, Etowah County Association of Volunteer Fire Departments and Argo Area Volunteer Fire Department.
R.O.S.S. was with Project FREEDOM at Bryant Conference Center remembering those we've lost to overdose on International Overdose Awareness Day which was August, 31st 2021. It pains us to say that we have lost so many to this substance use epidemic and we stood in solidarity to remember those individuals and their family members on this day.