ROSS Staff at the Peer Conference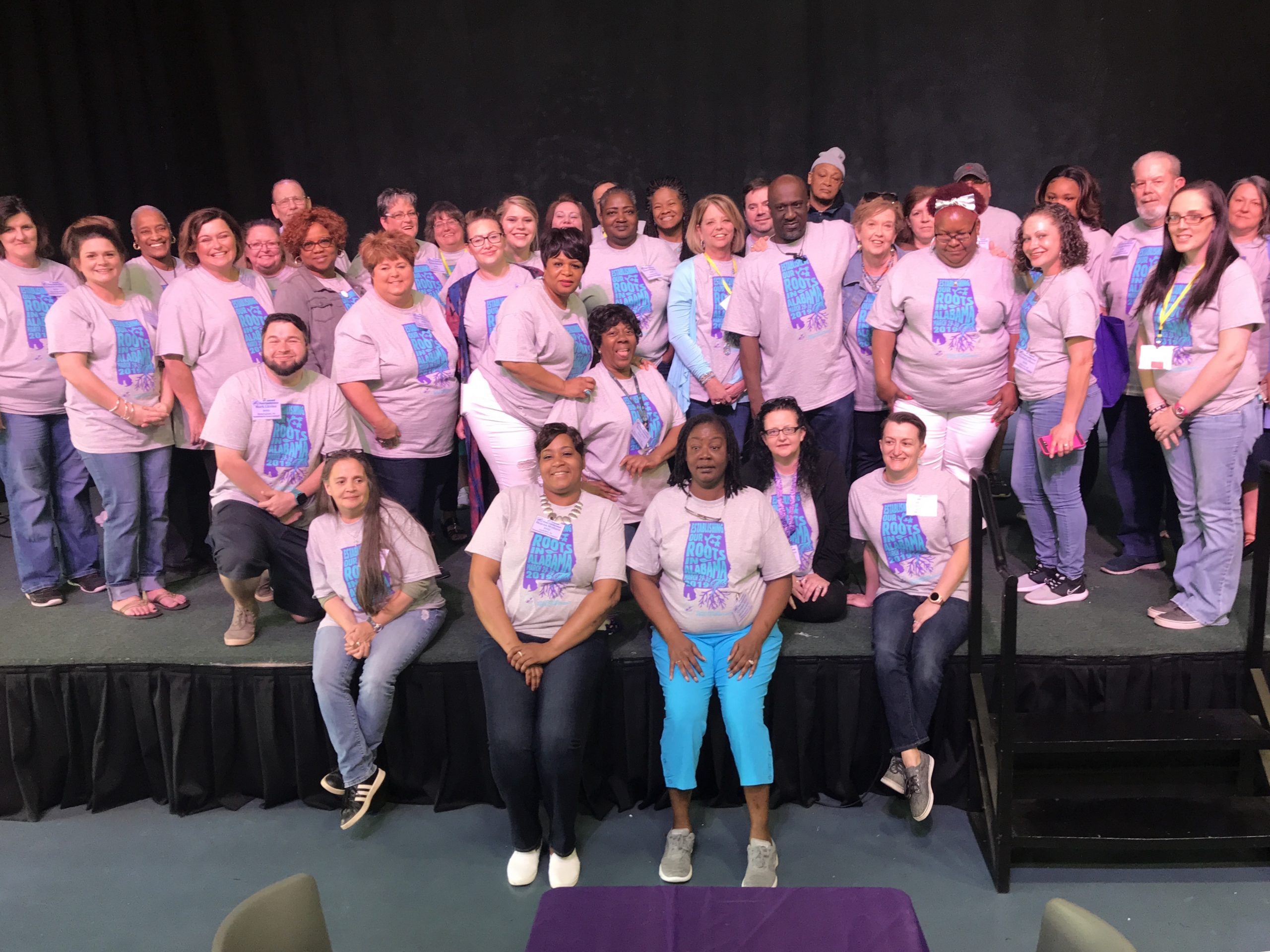 Our friends at UAB Early Head Start Program  hosted their Welcome Back Socialization Drive-Thru here at R.O.S.S. Birmingham. They were able to help multiple children get ready for virtual learning.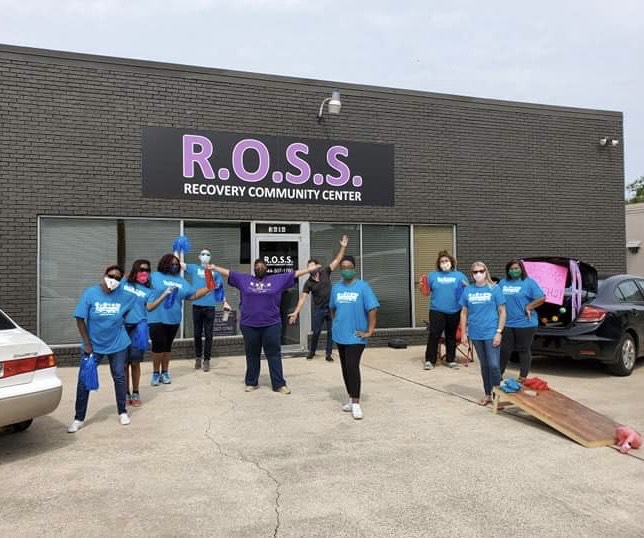 ROSS is active in outreach to the community and being a resource for those in need. CRSS Carole Wadole attended an event called Addiction Eviction. This event took place in Athens, Alabame on June 1, 2019.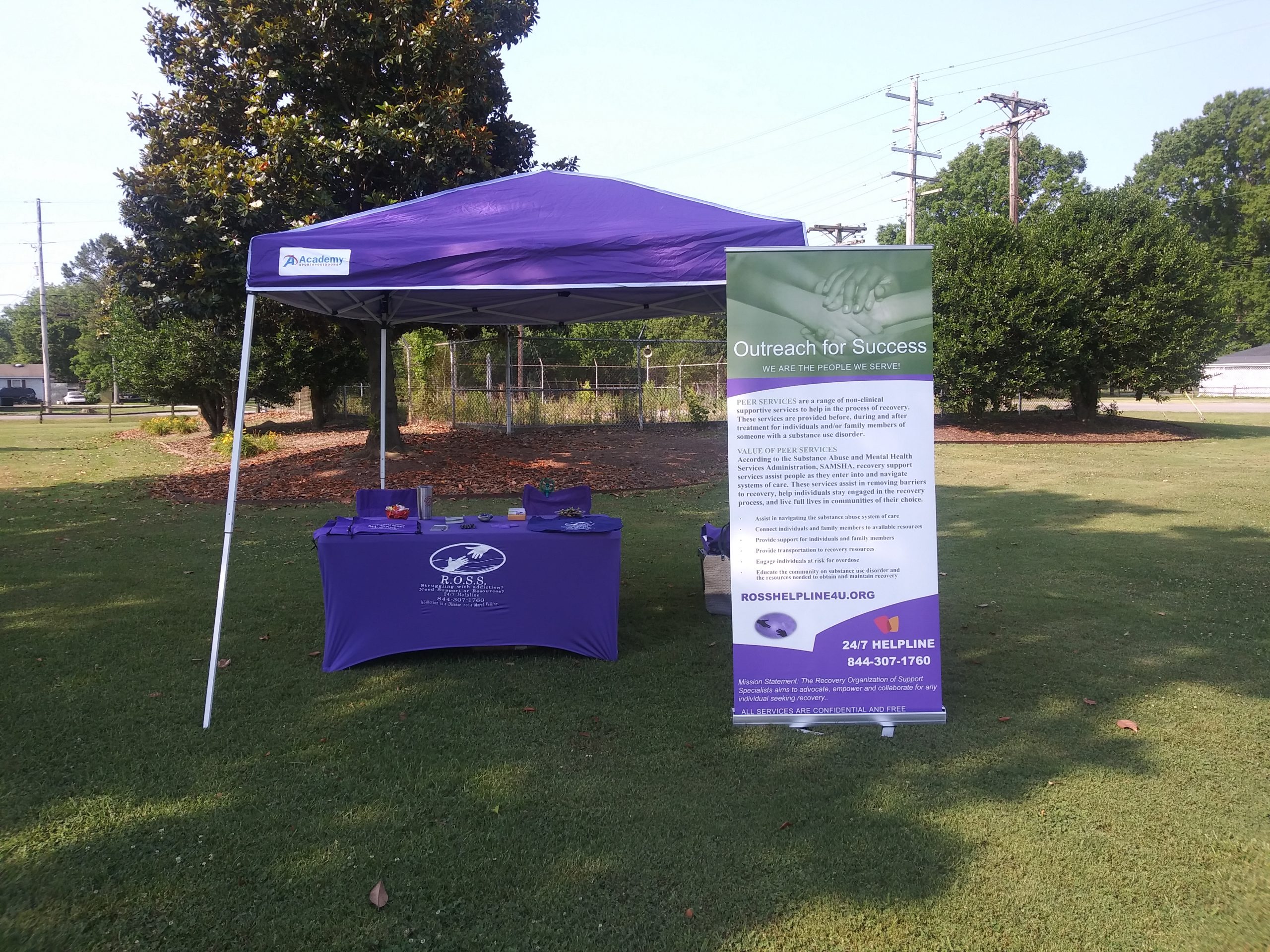 Recovery Month Celebration 2020
UAB Early Head Start Program held a Trunk Or Treat Celebration at our Birmingham  R.O.S.S. Recovery Community Center around Halloween 2020 for the parents and children that they serve.
On October 31st, 2020 R.O.S.S. Birmingham held a Trunk Or Treat Halloween Spooktacular to provide a safe, supportive and fun event for what can be a tough time to those early in Recovery.
R.O.S.S. was at Be A Blessing Birmingham's March Blessing Day tpassing out our R.O.S.S. backpacks, snacks, 24/7 Helpline and Outreach Program information and our weekly support group schedule for our Recovery Community Center in Avondale to the homeless community.
16.6 is the current rate of death by overdose in Alabama. (CDC) For the End Heroin 16.6 Virtual Challenge our R.O.S.S. team held a 16 minute and 6 second car wash to raise awareness for substance use disorder and overdose in Alabama.
R.O.S.S. was at the Jefferson County Sheriff's Office Jobs Not Jail event at the True Love Church of Ensley providing our free life saving Recovery Support Services so that no one falls through the cracks.
The R.O.S.S. Marshall County Walk For Recovery and Kickoff Summer Celebration was truly inspiring. We walked from the Boaz City Jail to the Recovery Community Center as local police blocked traffic.
R.O.S.S. Marshall County had another fantastic Celebration of Recovery on May 1st, 2021.
Our R.O.S.S. Montgomery Community Health and Resource Fair took place on Friday April 30th, 2021. We had free health pre-screenings provided by LifeSouth Community Blood Centers to check ears, eyes and blood pressure. As well as free testing provided by Medical Advocacy & Outreach for HIV, STD's and STI's. There were some amazing community resources to get connected to at the event.
R.O.S.S. was at the Alabama Drug Epidemic Awareness Walk Across America in Avondale to remember the loved ones we've lost to overdose and to provide our statewide resources so that no one falls through the cracks. 
We had our R.O.S.S. Employee Christmas Potluck with our Birmingham Recovery Community Center and 24/7 Helpline employees.